As IT support continues to evolve as a service, we explore the top five benefits of working with an external team of Jamf experts to manage your Apple devices.
IT Admins are always being challenged to do more with less. In these days of ever tightening budgets, the addition of a trusted partner can be the key to providing a best in class support service to End Users, and be an invaluable knowledge resource to IT teams.
A Relationship Built on Trust
Establishing trust is essential when forming technology partnerships. This trust should extend beyond just technical aspects and encompass effective account management. Collaborating with a Partner enables you to maximise value on licensing and ensures regular check-ins to optimise the performance of your organisation's use of Jamf. It can also provide other collaboration opportunities involving marketing and PR. Who doesn't like to tell their story when it's been a successful partnership.
Always Deliver on Time
When your internal support team is occupied with user support requests, it can be challenging to focus on more strategic and consultative issues within your organisation. You might be aware of excellent open-source tools such as Nudge or Swift Dialog, but finding the time to research and implement them can be a real problem. How do you prepare for upcoming macOS rollouts or major feature updates? At DARE, we have a well-defined blueprint for managing Apple devices with Jamf and will collaborate with your team to implement these solutions as part of a support package.
Team Changes
Let's be honest; we've all had that nagging concern that one day we might receive an email from a valued team member announcing their departure. However, what if that team member has designed and managed all the critical IT workflows? Wouldn't it be reassuring to have a team of experts who are deeply familiar with your environment, ready to step in if that day comes? With DARE, our team conducts regular comprehensive configuration assessments that also provides full documentation to ensure that the whole engineering team have a deep understanding of your environment at all times.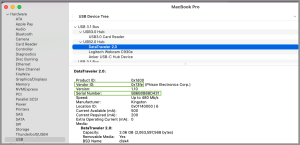 Controlling Costs and Budgets
You might be amazed at the extent of support you can access through an external support company. In numerous instances, you can obtain a fully managed support agreement instead of incurring higher costs to hire even a junior engineer. This wont work for everyone, but small to mid size organisations who are conscious of IT costs, would really benefit from the investment gains of an external support team. Why not start with a partnership and bring in your own team, that we can train for you as you grow.
Technology Experts
Frequently, we observe that the skillsets within an organisation's internal support team can be quite specialised, with a specific focus on a single technology. While this might result in in-depth knowledge of a specific tool like Jamf, it can lead to limitations in areas such as security, compliance, or identity providers, which are essential for more advanced configurations. By partnering with a support team like DARE, you gain instant access to a diverse group of technology experts spanning the entire IT spectrum, all under a convenient and manageable monthly agreement.
Customer Satisfaction
DARE's support services have long been recognised as an exemplary model of efficiency, expertise, and customer satisfaction. Couple this with a strong focus on meeting clients' needs, DARE know what clients require and expect from a partner.
Our dedicated team of professionals provide swift, knowledgable and reliable support at every step. From an initial enquiry to complex problem-solving, our help desk team exhibit a deep understanding of Jamf products and DARE's services to manage Apple, enabling them to provide the correct tailored solution every time, to meet all our clients needs.
We take pride in providing a responsive and friendly approach, fostering a strong relationship with our clients. Whether it's technical troubleshooting, guidance, or general enquiries, DARE's support service consistently delivers excellence, leaving customers feeling assured and valued.
Talk to DARE and let's tailor a solution that works for your team, budget and end users.